As a business owner, it is natural for you to seek high traffic for your site. Have you considered how you can make that possible? Well, for a start you can hire a company offering SEO services India. SEO experts in the company can fetch you considerable amount of traffic and conversion by using a link building technique 2016. Rather, they can use several techniques.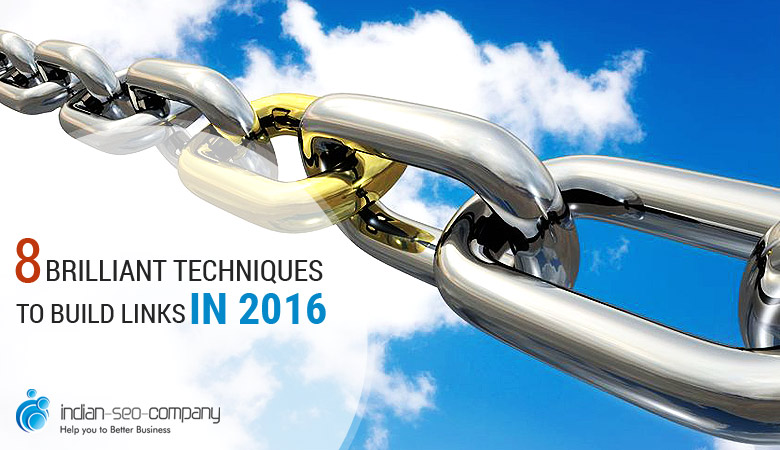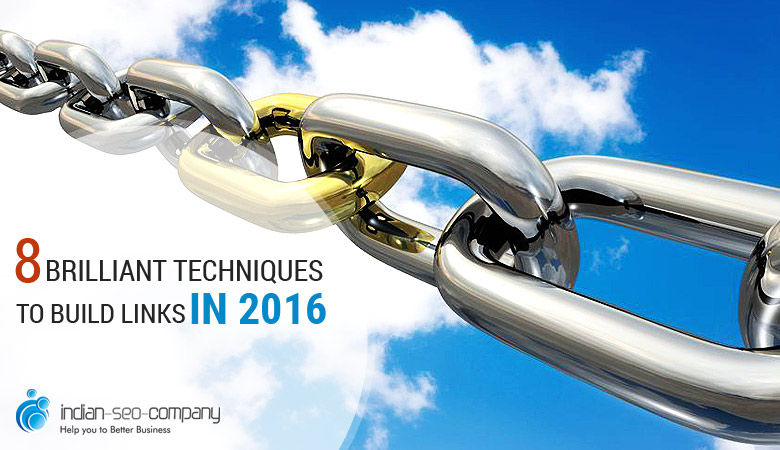 In this blog, we are going to discuss how link building can benefit your business and what techniques of link building should you resort to.
The first question that may strike your mind is – what is link building?
In simple words link building is the procedure of linking external pages to a specific page on your site.
The process of link building primarily assists in marketing your brand. Whether you are offering products or services, it can build a relationship with your target audience. Link building is used as an important online marketing strategy to increase the traffic to your site. If you want your business to generate reputation in the long run, what can be better than link building? Moreover, you can also get improved ranking on SERPs (search engine ranking pages).
Link building is considered to be a crucial part of search engine optimization. It is time-consuming and thus, high level of efficiency is required to offer quality link building service.
If you think that you can do without link building, you are wrong. Doing SEO without link building can mean that you are going to have no brand power, but plenty of bad reviews. Can you imagine what it would be, if your brand is not mentioned anywhere in World Wide Web?
Let us first take a look at how link building can benefit you.
# Helps with referral traffic
Links from websites that have high traffic can be advantageous for you. In the event that the links come from a relevant site, they can fetch niche traffic. As a result, your site may also see high rate of conversion. What matters here is not the number of visits you get, but the number of niche audiences you can target. With referral traffic, you can stay pretty confident about the rise in sales. There is no doubt that getting 100 passionate visitors is more fruitful than receiving 1000 visitors. This link building technique 2016 helps you gain high amount of referral traffic.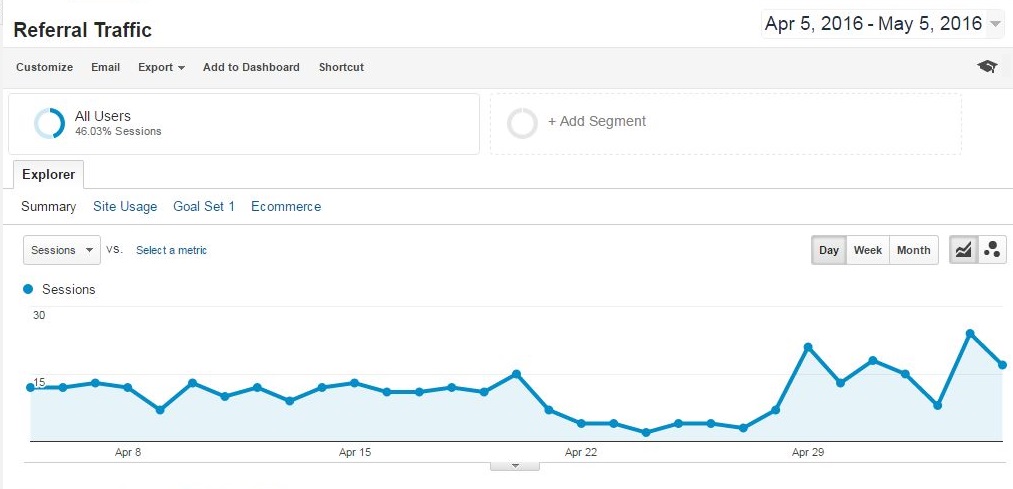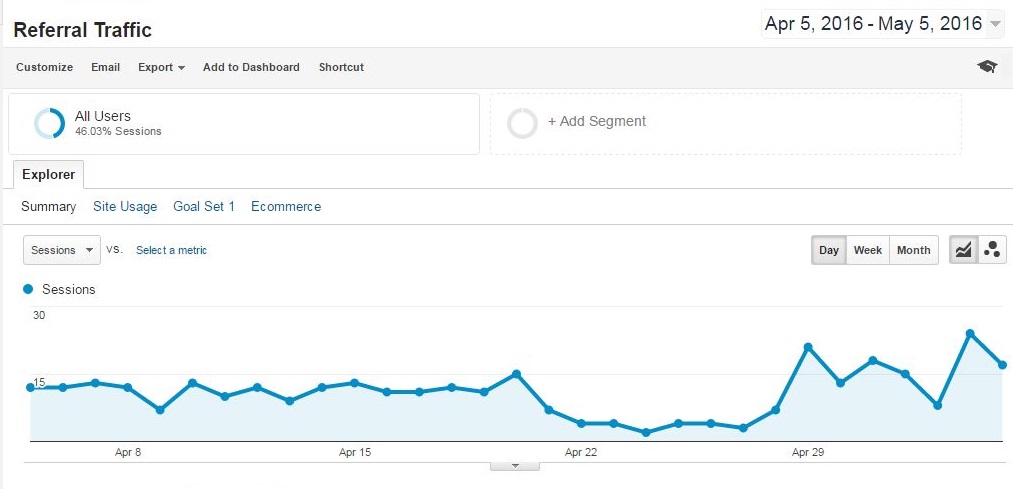 # Builds relationship
The activity of link building can involve reaching out to niche audience. You can link to other websites or blogs in the industry, to which you cater. Even though, at first instance it might mean that you are aiming to promote a piece of content; in the long run, it has a deeper meaning. You can come in contact with influencers in the industry. An influencer has the power to promote your business. Your relationship with major influencers can make sure that your business becomes a brand in no time. Who does not want his or her business to be a trusted entity in the industry?
# Builds your brand
Besides influencers, effective content can also build brand power. In fact, useful content can convince your readers about the expertise you have in the field, on which you are writing. As long as you reach out to your audience with useful content that can solve their problems, you can be sure to hold solid ground in your industry. Linking your content to other blogs or sites shows that you have a solution to the problems of people. It also reflects your interest in spreading the word about your expertise. SEO professionals can successfully build your brand.
Let us consider the History of Links
In 2000, link requests were sent by e-mails. Audience grew tired of these mails and soon such e-mails started getting stored in the span folder. But, in course of time, the link building strategy gained a strong foothold in the world of SEO techniques. Here is an account of link building tactics in chronological order right from the beginning of the millennium.
2000 was the year of link requests through e-mails
2001 was the year of directory submissions
2003 saw the emergence of blog comments
2004 showed the path to article submissions
2005 introduced us to blogroll links
2006 was the year of paid links
2007 brought us link networks
2008 taught us link baits
2009 came with the power of guest blogging
2010 introduced us to editorial content, content licensing and press releases
2011 arrived with the rush of infographics and broken links
From 2012 till date, SEP experts use links to build relationship with audiences and influencers
Now, that you know how link building can help you and how it has evolved over the years, it's time to get an insight into the art of link building technique 2016.
Check out the following.
# Interviews
Interviews are a significant way to build links and hence, relationships. They sound cool and smart. But, in the event that you are a newbie, chances are you won't have many interview requests. So, how do you get started?
Contact smaller businesses in your industry with whom you have already built a relationship.
See which sites hold interviews of bloggers. Contact them. If you are a member of a social media group, you can ask the other members, if they are interested in a group interview. This approach of yours can also help build stronger relationships with your group members.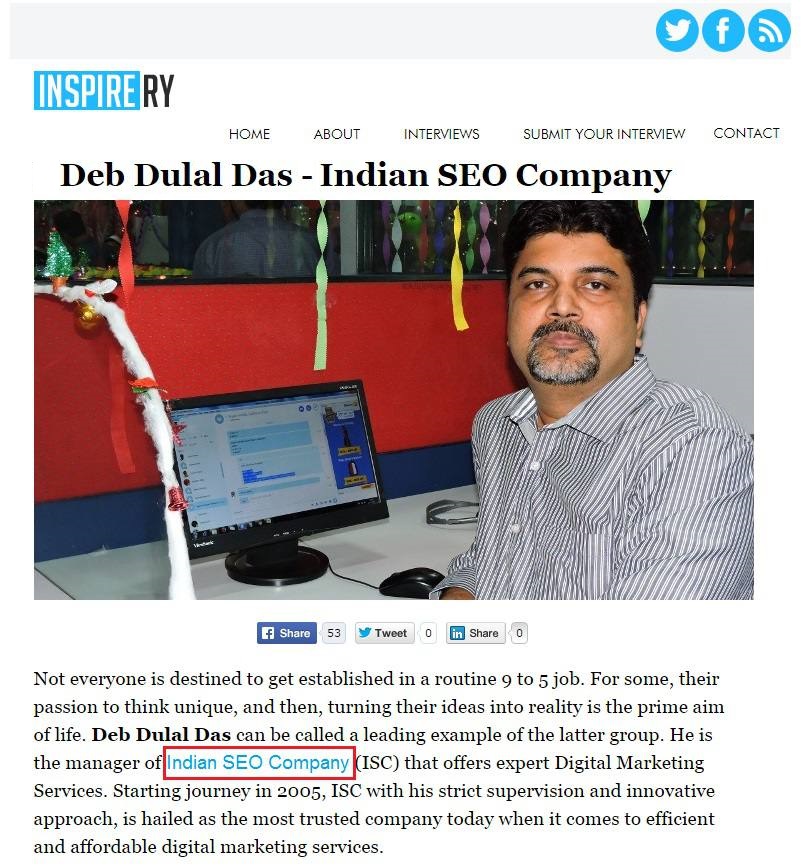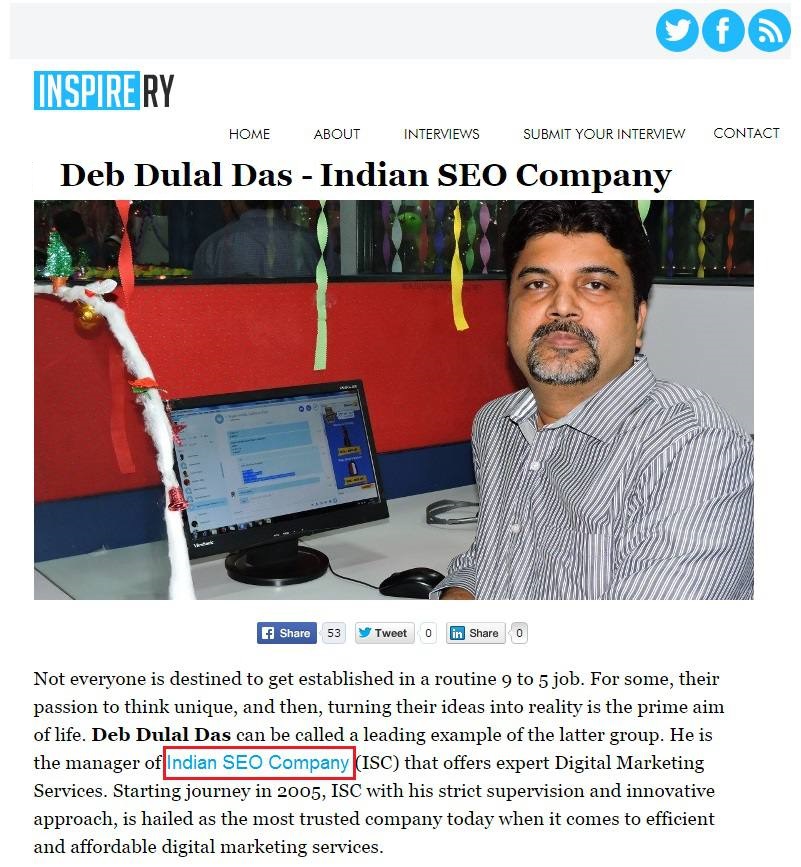 # Content marketing
Great content can fetch a rush of traffic to your website. We are all aware of this. But, there is a hoard of great writers out there creating wonderful content every day. Do you stand a chance? Let's see how you can make the most of your content writing skills.
The first thing to keep in mind is creating evergreen content. Evergreen content has a long-term appeal to its audience. Just writing new content is not the first and the last thing in content marketing. You should make sure that the contents are informative and are accompanied with graphics and checklists. The more you make the content interesting, the greater reach you can experience.
Content marketing involves a wide range of activities. In order to develop a well-established content marketing strategy, an SEO expert can take the following steps.
An expert determines the best content marketing strategy for your business. It might be anything ranging from podcasts to e-books.
He or she can take your help to make a list of all those whom you want to target. They can be people in your industry who share the same stuff as you do. The expert comments on their blogs. If you want, you too can comment on their blogs and send direct messages to them on Twitter.
All companies now-a-days offer the chance to subscribe to their newsletters. You can sign-up for their newsletter and take the initial steps to build a relationship.
If you write a blog, refer to the names of some sites relevant to your industry. When the post is published, the SEO expert can send e-mails to them. He or she can share content written by people in your niche and send e-mails to them. Some of these people may as well share your content. This approach is a valuable link building technique 2016.
# Case studies and research reports
Case studies and research reports can help you in becoming an authority in your niche. This type of content comes with statistics and solid data. You can get many back links with the help of such content. Display your expertise by showing people exactly how much you know about a topic. Case studies, research papers, comparisons and reviews manifest your in-depth knowledge in a subject.
Try to write on a topic that has not been touched before. Use charts and test results. Do not forget to link to your sources. The more detailed content you create, the easier it is to reach out to your audience.
# Infographics
Do you want to grab audience the quick and smart way? Use infographics. It is not a huge blog that your audience ignores.  Neither is it a short write-up with hardly any information that readers unconvincing. It is a pictorial representation of an important topic. Trust me! Infographics are bound to attract attention with their unique style.
But, your infographic creation can be worth the effort only, if the SEO expert links it to the source from where you got data. Also, the image quality of the infographics should be good.
Interactive infographics have made visual representation of data a highly desired aspect of modern SEO practices. You can actually realize what percentage of traffic you are getting through the infographics. You can see your audience growing over a period of time.
Infographics are a great link-building source. It offers an excellent visual representation.
Do you want to create an effective infographic? Take the following steps.
Conduct an extensive research to come across extremely valuable data. Make sure that the information you use on the infographic is compelling enough to attract your audience at a go.
You can hire a designer to choose an HTML-friendly image for the infographic.
The expert offering SEO services uses infographic as an important link building technique 2016. He or she creates a list of your target audience with your assistance and sends it to them.
The SEO expert then shares the infographic on social media sites.
# Newsletters
Newsletters are more important than most business owners realize. If used properly, they can offer you a great brand building and relationship building opportunity. Publishing newsletters draws the attention of your audience. If your newsletters have quality content, you can rest assured that it can generate ample traffic for you. You can also get many backlinks from newsletters.
# Quality Directories
Get enlisted in quality directory that allows users to access your site.  Some directories offer no help to the users and therefore, search engines eliminate them from search results.  It's not useful to link your site to such directories. You can get your website listed in a directory that caters to your particular industry. Such directories can assist you in getting noticed by your target audience.
# Testimonials
If you have used the products of a relevant company or availed their service, you can take the liberty to write testimonials for them. This way, not only can you build relationship with a relevant organization, but also increase your credibility in your industry. Anyone reading the testimonials can regard you as a respected name and an expert in the industry. Another positive impact of writing testimonials is that you can also receive several back links from that site. You also receive niche traffic from that site. Chances are the traffic can get converted in no time.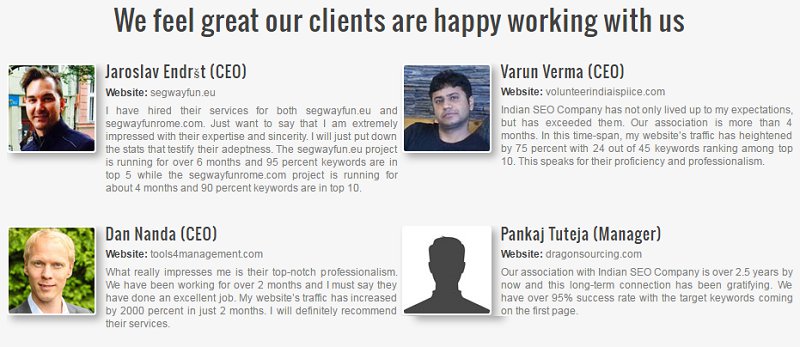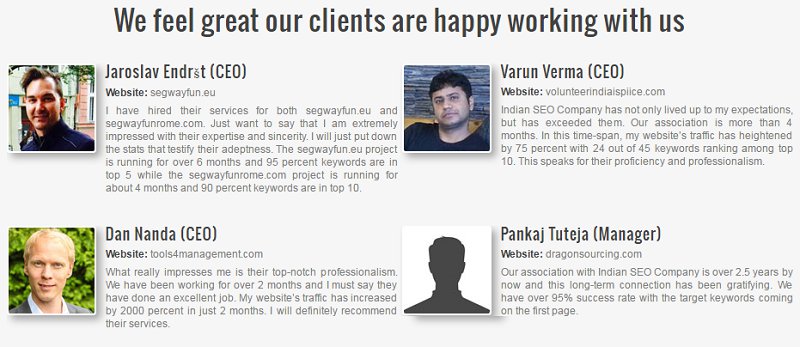 # Local SEO
Local SEO, in modern times, refers to leveraging the power of local audience. You can reach out to a large audience base by sponsoring local events and taking part in volunteering activities in the locality.
If you want to make use of the local community, you should do the following.
You have to choose, which strategy suits your purpose. You may partner with a local business, sponsor an event or guest post on a local site.
In the event that you are sponsoring an event, make sure that your audience gets to know about it. You can get your company listed with local directories or local news channels.
At this time, you should begin posting the event.
Send newsletters to subscribers telling them about the event. You can also share the news on social media channels.
You can ask for reviews from those who attended the event.
These were some of the useful link building techniques to use in 2016. Approach a company offering quality SEO services and let us know how link building technique 2016 has helped you increase sales and profitability.