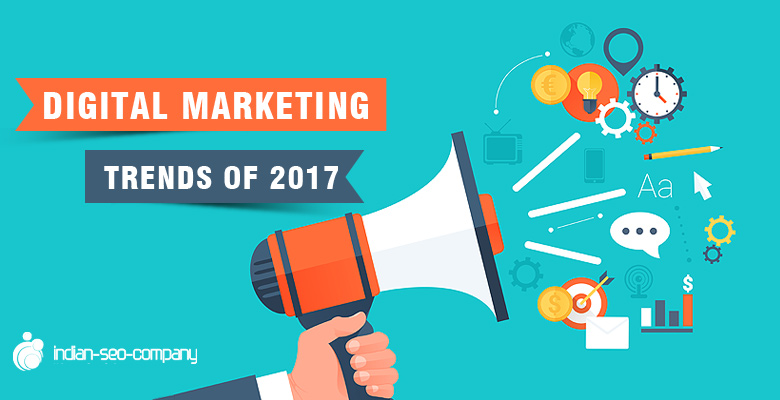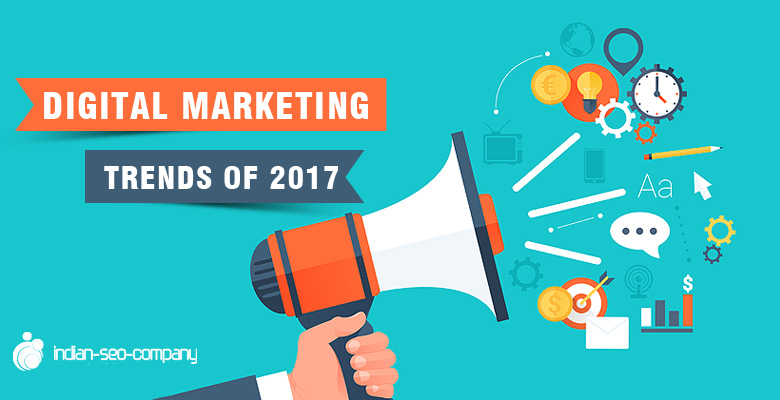 An era of digital marketing defined by quick social media changes, rising importance of mobile devices and accelerated prominence of video was ushered in by 2016. As 2017 is welcomed, it gives marketers the chance to wipe clean the chalkboard and develop new strategies to propel brands forward. Any reputed digital marketing agency, anywhere in the world, is aware of the ever-changing and highly-competitive nature of the digital marketing industry and can help you in developing result-driven campaigns for your product or service.
With high levels of competitiveness and the added pressure of securing maximum ROAS, it is vital to integrate improved digital marketing techniques to your present campaign. Take a look at the top 5 trends that industry experts believe will dominate 2017.
# Live video marketing via Instagram, Periscope and Snapchat
Social media delivered plenty of surprises in 2016 and the most popular one was live streamed video. It may have took off last year, but marketers are of the opinion that 2017 is the year, when this trend will explode. Industry heavyweights are also of the opinion that by 2020, 75% of the world's mobile traffic is going to be video. Apps, such as Instagram, Periscope and Snapchat, are rolling out user-friendly updates to allow brands communicate and engage with their target audience in real-time. Live video is much appreciated by the consumers because these videos are immediate, unscripted and authentic.
Live video can be captured on mobile phones, tablets or professional cameras and streamed real-time to the Internet. The video can be viewed on smartphones or on the desktop.
Instagram's livestream broadcasting feature allows you to share exclusive behind-the-scene moments of your brand with your target audience. The followers of your Instagram account can view the video, while it is being broadcasted. The access to viewing the video is removed, once the broadcasting is complete. You can choose to share the video with the public, all your followers or a few selected friends. Additionally, Instagram Live allows businesses to send
disappearing videos and photos to individual customers or groups via Direct Message. By partnering up with a digital marketing agency in India, you can create real-time, engaging videos to increase user engagement and encourage users to share the video with others.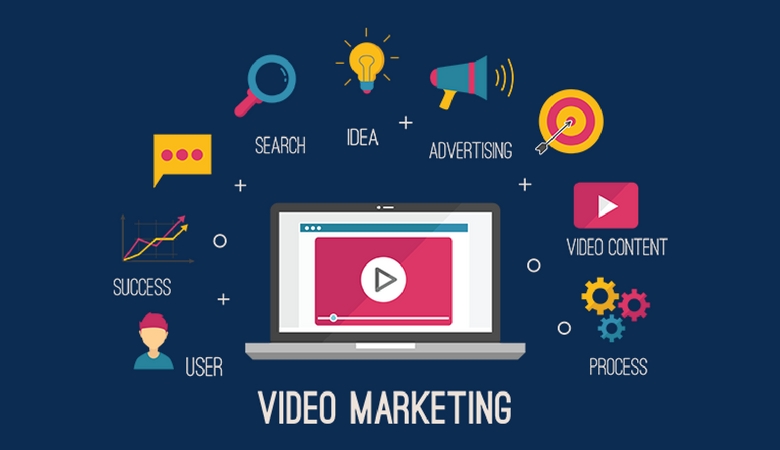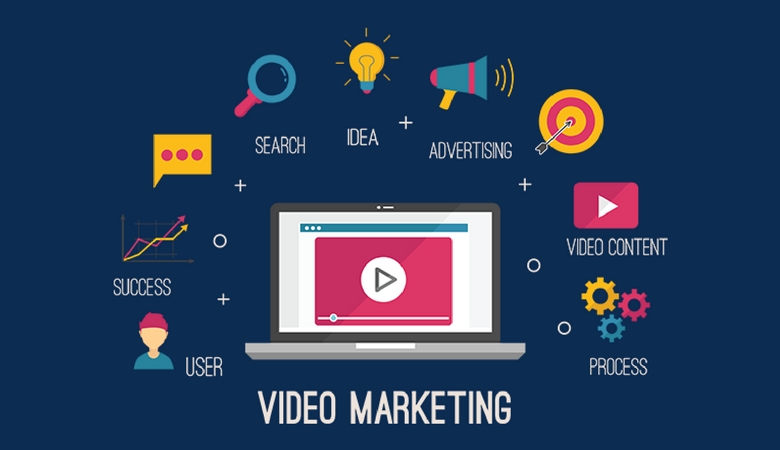 As for Snapchat, it is a semi-live streaming application, which is hugely popular among people under the age of 35. This app does not put any pressure on the users to watch the uploaded video right here, right now. Once a video is broadcasted, it can be viewed for 24 hours. But, once it has been viewed, the video disappears. This app allows users to save the video and upload it to other channels, as well. Businesses can infuse their disappearing videos with unique designs, addictive content and add a fresh twist to marketing. Even though this application is relative new and has a small niche of network, its 100+ million likes are enticing marketers, who want in on the action.
Periscope, on the other hand, is a Twitter-based live-streaming app that helps marketers to connect with Twitter followers, at the same time. The video being broadcasted to Periscope can be auto-published on the Twitter accounts, as well. It allows users to take part in real-time communication and the video is available for viewing for 24 hours on smartphones or desktops. A unique feature of this application is that viewers viewing the video can not only like the video as a whole, but also like any particular instant, during the live-stream. A recent update rolled out by Periscope allows users to 'save' the videos for viewing it later.
Just because live video streaming is popular, it does not mean you can upload anything and everything. Also, if you are making use of all three of the above-mentioned platforms, you have to make sure that the stories are fresh and new. To get some ideas, you can get in touch with a reputed digital marketing agency India.
# Personalized marketing through big data analytics
Consumers play an important role in the success of a brand and big data analytics can help in improving customer experience. The main goal of big data analytics is to make it possible for companies to collect customer information and analyze that data to develop intelligent marketing campaigns. The collected data will help companies identify the shopping trends, consumer behavior, demographic and income levels of their target audience; therefore, making it possible for personalizing the marketing strategy to meet precise customer expectations. With the help of big data analytics, companies can shift from one-size-fits-all message to a more customized approach.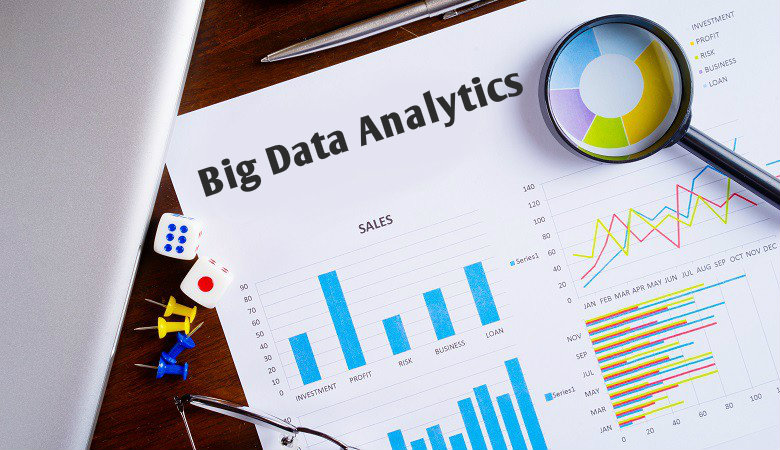 In 2017, you can no longer ignore the data. A recent survey revealed that more than half of all the consumers desire that brands utilize their personal information to provide them with an enhanced shopping experience.
Your customers demand attention and they want to know, if you are listening to them. If you continue to send them cookie-cutter campaigns, you risk in alienating your customers. Whether B2B, B2C or e-commerce business, a personal touch to the marketing campaign can certainly help boost your business and make you stand apart from the rest. If you want to know how you can boost your business with big data analytics, contact the experts at a digital marketing agency.
# Marketing using virtual reality
The technology of virtual reality is not just important to gaming, but the overall societal landscape. The technology of virtual reality is poised to be the biggest development, since the launch of the smartphones. In the marketing arena, it has found its way as a heavyweight implementation tool, as well. 2017 is considered as the future of using virtual reality as an effective marketing tool as this technology is impactful, immersive, novel and memorable.
Virtual reality is being incorporated into day-to-day marketing structure because it helps to offer consumers with a completely immersing experience. Brands can surround their customers with a fabulous experience of their product by providing them with realistic views of what the product can actually do for them. In fact, virtual reality has the potential to replace many of the digital marketing techniques that are waning in their influence today.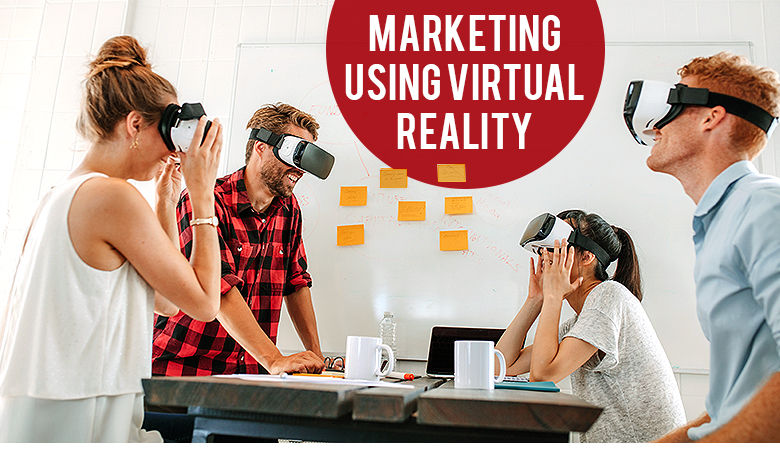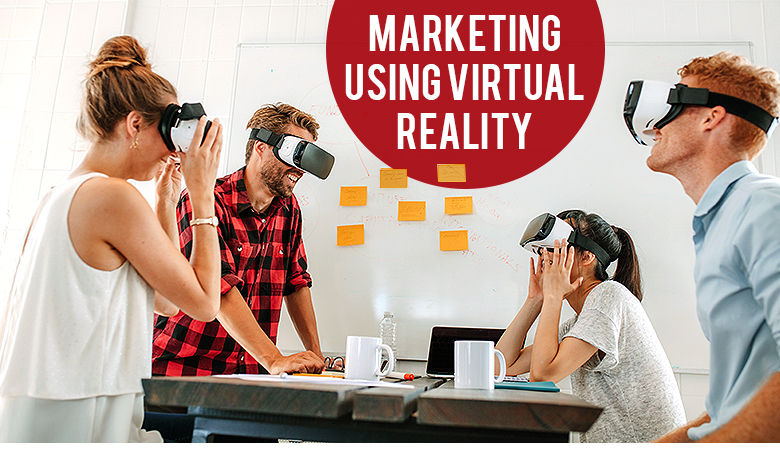 As opposed to augmented reality (AR), which uses a 3D model to amplify the reality, virtual reality (VR) creates a wholly different environment. VR can literally transport a person to a new world from the one that he or she is standing in. Any renowned digital marketing agency in India can help you in incorporating virtual reality into your current digital marketing strategy.
A great example of the use of VR marketing strategy is the launch of OnePlus 3 in 2016. By teaming up with AntVR, OnePlus created 30,000 Loop VR headsets. The companies VR involvement was hyped up with the announce of OnePlus 3 phone being available at a VR mall, the Loop, which is headquartered in space. The company created all the buzz necessary for its flagship phone, when it announced that consumers will not be able to watch the unveiling in virtual reality, but will also be able to purchase the phone through the VR mall. This interesting marketing strategy was well-liked by the consumers and the VR headsets helped to push the sales figures for OnePlus.
# Marketing via wearables
Smartphones and tablets have successfully reshaped how the audience connects with their brands and digital marketing agency India professionals have declared the technology of wearables as the next big thing. Wearables take care of three big challenges that marketers face – personalization, mobility and location-based information. With this smart technology, marketers are at a better position to collect seamlessly collect data on the whereabouts and personal routines of the target audience.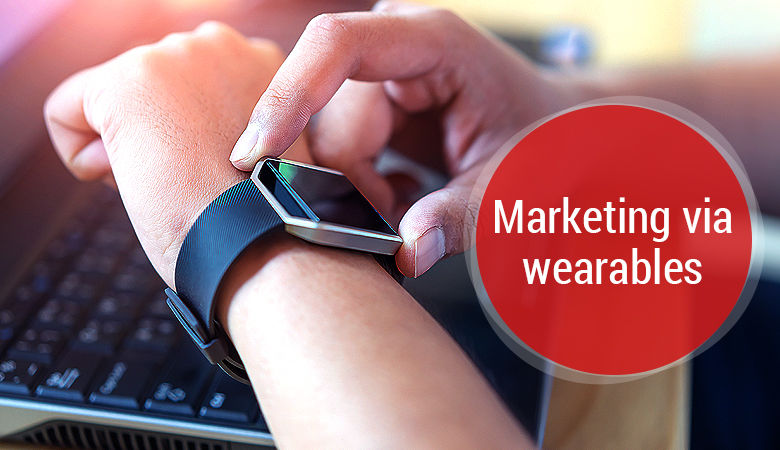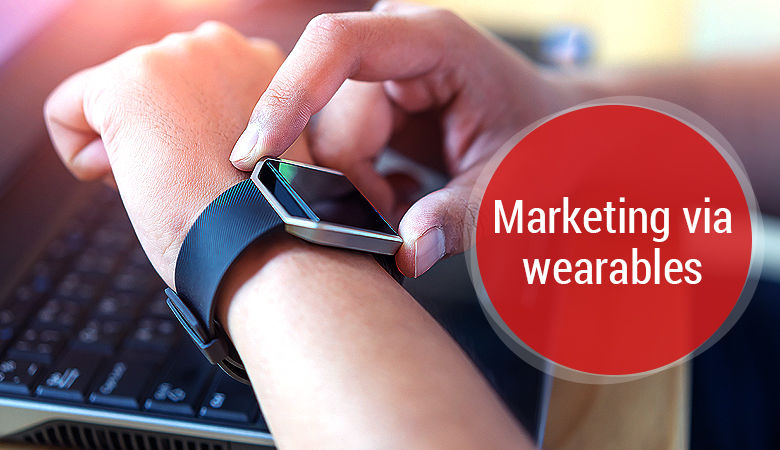 The best part about this technology is that it has a universal demographic appeal and can be conveniently integrated with smartphones. From fitness trackers to smartwatches, this trend has swept away the old and the young, alike. The masses are readily adopting this technology, which means marketers can tap into this technology to improve customer engagement and experience.
You can make use of wearables to offer rewards to consumers, to connect prints with mobile ads or offer suggestions and tips to consumers based on the data collected. There are a million ways to use this technology for your digital marketing campaign and marketing experts at a digital marketing agency can provide you with some bright ideas.
# Marketing via artificial intelligence bots
The marketing arena in the 2000s was dominated by search engine marketing and optimization (SEM and SEO), the early 2001s saw the rise of social media marketing with Facebook and 2016 saw the rise of mobile marketing. Mobile marketing and the subsequent rise of messaging has set the stage for the entry of artificial intelligence (AI) in digital marketing in 2017. AI has been creating smarter and smoother experience everyday, from messaging and the merger of big data to visualizing business insights and machine learning.
One area where artificial intelligence is increasingly replacing humans is online interaction with customers. As consumer behavior is increasingly shifting from social networks to messaging platforms, chatbots have grown in importance and popularity. An elite digital marketing agency in India says this shift is evident from the growth of messaging platforms, such as WeChat, Facebook Messenger and Apple iMessenger, that exceeds the growth of the leading social network platforms. Chatbots are basically computer programs that are designed to carry out conversations with people by utilizing light messaging app UI, language-based rules or artificial intelligence. These bots are able to converse with users in native languages, either voice or text.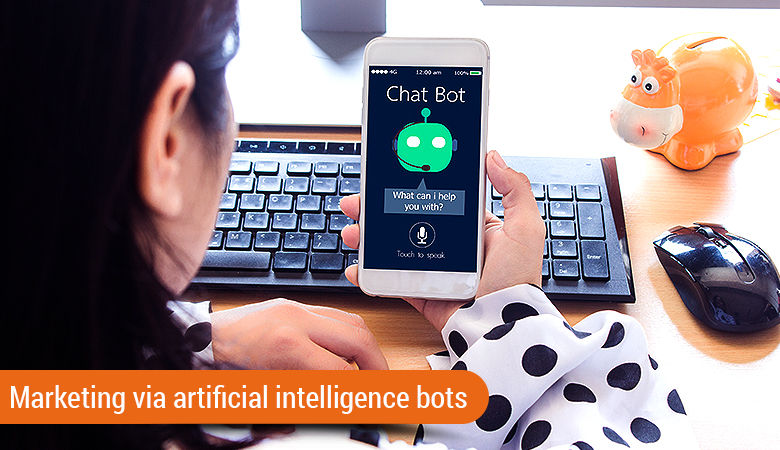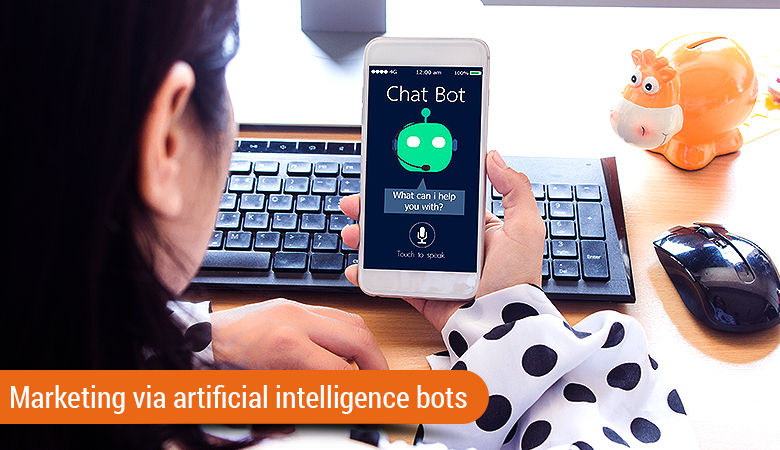 For sometime now, marketers have been increasingly trying to outsource their work and depend on technology and tools that help to automate work and reduce manual effort. But, with little success. This is where AI comes in. Artificial intelligence is able to understand human behavior, analyze and understand the meaning of the big data collected. By using artificial intelligence, marketers can use them to supplement human knowledge and experience. If AI is used to communicate with consumers and unlock deeper insights, marketers can focus their time to innovate and grow their brand, instead of having to worry about automating emails to millions of customers at a time. Artificial intelligence is the answer to eliminating the monotonous and impersonal aspects of a marketer's job.
If you ask the experts at any leading digital marketing agency India about AI, they will tell you it is the future. The main application of this logic-driven technology is to condense factors like time. With AI, even the most time-consuming human actions can be completed within a fraction of a second. As mentioned above, big data analytics is going to play a major role in digital market for 2017 and AI can make it possible to search and sift through massive amounts of customer information and data. Also, this technology will make it possible to accurately extract all the information, which is needed for the purpose of marketing the brand to the targeted audience. Additionally, AI will make it convenient and easier to update changes, according to the information gathered, and automatically update third party information. One of the biggest abilities of artificial intelligence is to be able to collate and find appropriate data from multiple layers of information at the shortest possible time.
In the digital marketing industry, artificial intelligence is making great strides. Marketers are making use of this technology to enhance overall consumer experience by providing virtual shopping assistants to making suggestions on content. Facebook has been making great use of AI bots as users are being assisted by virtual bots book a flight, get latest financial news and updates or get answers for health-related questions.
If you do not want to be left behind in the race, get in touch with a trustworthy and well-known digital marketing agency today to integrated the above-mentioned digital marketing trends into your marketing campaign for 2017.
Get In Touch With Us