Hello Readers! Introducing with you today the best Blogging Enthusiast and the Founder of All Tech Tricks – Vinay Goud. All Tech Tricks is a blog highlighting essential tips, tricks and guidelines on blogging, android, windows and technology. In this interview, we would like to share some of his blogging experience and cognition of Vinay.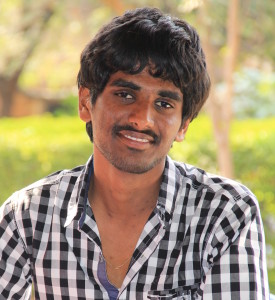 1. Although you are quite popular and known, still can you please introduce yourself and your blog with our readers?
First I would like to thank you for having me here, feeling honored. I am 19 Year old part time blogger and I blog at alltechtricks.com. I am from Hyderabad city, India. Apart of my academics I am pursuing third year engineering.
2. What inspired you to become a blogger and why did you choose blogging as your Profession?
The only reason that inspired me to become blogger is my brother Imran Uddin. He blogs at alltechbuzz.net without him I wouldn't have been here rather than a normal engineering student. With his help, I am into blogging and internet marketing.
I can't say exactly that only blogging is our profession. In future My bro Imran and me going to start SEO and Advertising company so we are working on it
3. Can you please share your specialties that help you to succeed?
All I need is proper SEO and Strategy. If you can write quality content and don't have much promotion then its waste so try to balance everything. Maintaining consistency is one more important factor. So in simple words, I can say quality content with proper SEO and promotion can do miracles for sure.
4. Recently, there is a PageRank update from Google, so can you share your opinion in enhancing the PageRank of a blog?
I would say just ignore the page rank. Focus on improving traffic and Domain Authority. Page Rank is of no use to SEO these days.
5. Do quality content plays a major role in improving the PageRank of a blog?
Page Rank is based only on the number of backlinks. So if your blog has good quality content then obviously you must be having good number of links which will improve the page rank. But content has nothing to do with page rank to be honest.
6. What SEO strategies do you recommend in promoting your blog post?
Well our blogs has regular readers and also we will share our blog post in social media so that we can get lot of exposure. Other thing I would recommend is to write killer articles so that this can get you more back links naturally and indeed it will boost your rankings.
7. After the Hummingbird update, there is a stealthy rise of Semantic Search, so what are the strategies being opted by you to optimize your blog for semantic search?
Yes, Semantic search has left a great impact to search results. Use long tail keywords to do well in Google after Humming Bird update.
8. Any SEO tools that you want to recommend to your fellow bloggers?
Not any big tools our primary blog alltechtricks.com is on blogger platform and I use SEO MOZ, Google analytics for updates and tracking visitors.
I also follow many blogs regularly to keep me updated with latest SEO and Tech news. Some of my Favourite includes Quicksprout, Labnol, Alltechbuzz, Seoroundtable and many more.
9. Do you think Schema markup would be an extra advantage to your blog? If yes, then how?
No Schema won't add any kind of Advantage to the blog. If you see Google Hosted blogger blogs, you find hell lot of errors but still they do well in Google.
10. Do you want to give any suggestion to our readers?
Let me tell one thing for Newbie's. From day you start blogging, don't expect to make money. Keep some patience and work hard, try to build traffic, write quality content, build some back links. Once you start getting some decent traffic, then you can monetize your blogs with ads to earn money. One more important thing is many people start blogging but eventually fail to make money from it. I strong believe one thing if you want to success not only blogging in any other field you just need to remember two points.
1.You must be awesome in that field to get 100% success
2.You need to get guidance from people who already well established in that field.
I can say that getting guidance is best from people who already did it. The guidance from my bro brought me here and now I make $xxxx/Months consistently. I know the value of it and this made us to launch SEO, Blogging and Making money online course to help people who want to make money online and also struggling in blogging.
Thank you once again Vinay for taking out your time for our interview and sharing your valuable experiences with us. We wish you all the best and success for your blog!