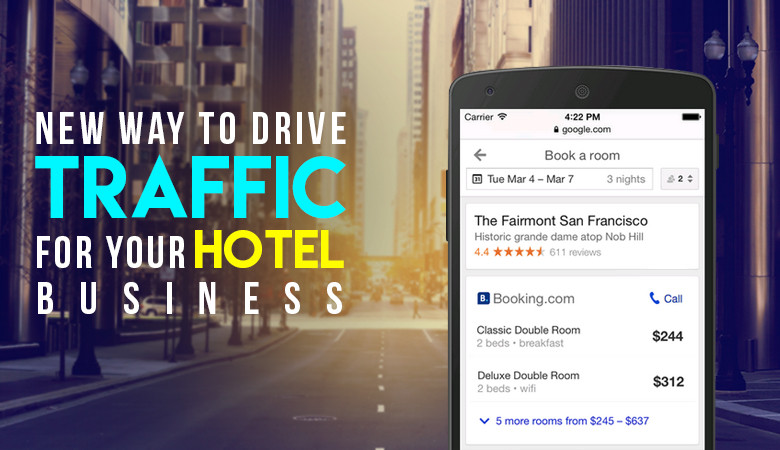 Do you remember that there was Google Hotel Finder once? Well, it is gone now and in its place, Google has presented its new and improved Google Hotel Ads. the search giant has made such awesome improvements with this one that it is a real boon for upcoming and established hoteliers.
Google Hotel Ads: The Concept
Google understand that billions of searches are carried out everyday by individuals planning vacations and looking for hotels. The search giant wants to keep such individuals in its world for as long as possible.
If you think about it, it is also desirable from the point of view of the searchers. Imagine getting every information you need to book a hotel within one single Google search result. Google Hotel Ads delivers exactly that.
It provides future travelers an easy and hassle-free way to make hotel reservations. Travelers can evaluate pricing, check availability, booking options and so on. Hoteliers can also provide their availability and pricing data to Google for users across diverse platforms. Additionally, you can also bid for distinguished placement, via the Hotel Ads auction process.
Video Courtesy- Google Help Center
Onboarding Guide
Hotel Ads make it easier for a customer to book a hotel room. The search results are more location-specific, relevant and include the correct data points. If you run a hotel business and want to make the lives of your potential customers better, take a look below at how you can sign up with Hotel Ads.
# Obtain access
Share the access emails – Let Google know who can acquire the tools and how (editor, admin or viewer).
Examine front ends – You can submit feeds in the Local Frontend that can be managed in the Hotel Ads Center.
# Develop your feeds
Hotel List: This contains all the information about your properties. For this, you need to create an XML file formatted according to Google's Local Feed criteria. Sign into your Local Frontend in order to view the XML spec and continually host an up-to-date feed. You can tell Google from where they can systematically pull it.
Price: It contains data about the charge that you levy on booking a room at your hotel. You have to determine the pull vs pull with hints, which is the price feed delivery method. Also, you need to define pull service URL, query control URL and hint URL. You will even have to understand how to update your price feed.
POS or Point of Sale: This contains the details about your customers like, from where they usually prefer to book your rooms. Make use of the Point of Sale Editor in the Hotel Ads Center. For complicated configurations, you can choose to define and upload a POS XML file.
If you need to assess and debug your feeds, utilize the Feed Status tool in Hotel Ads Center.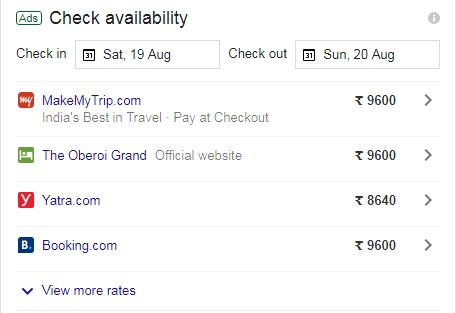 # Test your setup by utilizing price accuracy
Check the score of your price accuracy: In the Price Accuracy Score report, you can view your rating.
Monitor: For 3 consecutive days pre-launch, Google's aim is Excellent score.
# Ad settings configuration
Confirm information regarding billing: For confirmation of your billing settings, you will have to talk to your Google Account Manager.
Submission of bids: Go through the Bidding User Guide and start bidding, via Hotel Ads Center or Bids API 2.0. However, if you want to receive more information on feed errors, performance and more, it is best to use the APIs.
Steps to Integrate with Hotel Prices
If you are interested in Hotel Prices, there are 2 ways you can incorporate to display your hotel/hotels on Google:
Hotel Prices: This allows you to send Google the prices of your hotel. Then, it will become eligible for showing in the organic hotel listings. It can also be used as part of a Hotel Ads API implementation.
Hotel Ads: This enables you to not just set bids, but also compete for booking links that are displayed next to Google's hotel search results through the Hotel Ads auction. You can access the Hotel Ads Center to keep a tab on the performance reports.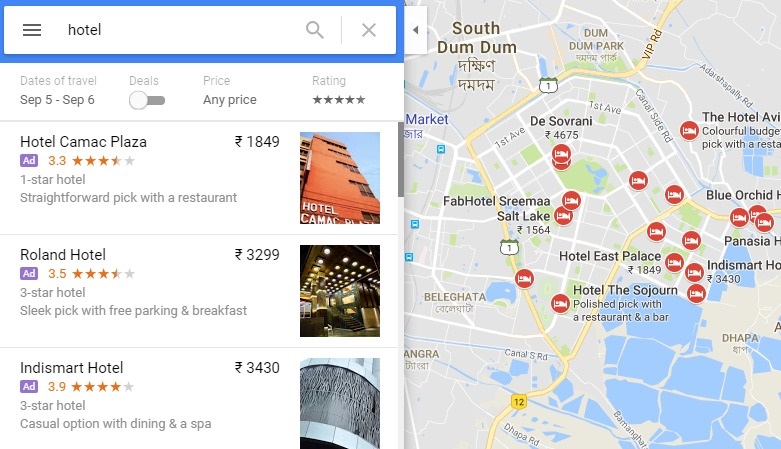 Ways to Improve Your Local Ranking for Making the Most of Hotel Ads
People usually use Google search to discover or find, compare and make hotel reservations on different types of devices. They may even use filters, such as location, price, hotel class and ratings to narrow down their search. In most cases, it is observed that customers prefer the top 3 search results before checking out the other results. So, your objective must be to appear on the top.
If you are struggling to get traffic or sales, here are some of the things that you can implement.
Check if the data entered by you in Google My Business is complete, accurate and updated. Hotels that provide complete information are much easier to match with relevant searches.
Confirm and verify your address so that it appears across Google products, such as Search and Maps.
Enter and update your opening hours, as well as, special hours for special events and holidays. This will give your potential customers more confidence when they travel to your place of business.
Encourage reviews and even interact with customers to keep them engaged. Your response is going to show that you care about your customers and willing to improve your services.
Add high-quality photos of the rooms, reception area, dining area and so on to attract the attention of future travelers.
Hotel Ads Callouts
Callouts for Hotel Ads lets you add additional information within the hotel booking module. They are usually 1 or 2 additional lines of personalized text and they can be created at multiple levels in the hierarchy of your account. It is most commonly referred to as availability, slogans, deals, perks or such other promotional details. You are allowed to have a maximum of 25 callouts and in languages that are supported by Google.
The Advantages of Google Hotel Ads for Hoteliers
It directly sits within the most popular search engine in the world.
It offers travelers abundant hotel information, images (with Street View) and reviews.
Direct booking is encouraged. As a matter of fact, the power behind Hotel Ads is in its capability of enhancing direct bookings. However, this can only happen if the hotel is actively taking part in investing in their listings.
Hoteliers are able to get access to the email addresses and other such details of their guests.
Hoteliers are able to compete more closely with the OTAs by selecting a commission-based bidding system rather than PPC (pay-per-click).
Google Hotel Ads feature an intuitive, attractive and mobile-friendly interface that helps to drive a lot of traffic.
In the realm of hotel search and booking, Google Hotel Ads is a significant step forward. Hoteliers, especially independent hoteliers can gain a lot of advantage from it. Since Google has been taking Hotel Ads rather seriously, you can expect to see more improvements in the coming years.
Get In Touch With Us