Do you want your business' website to rank higher in the result pages of search engines? In that case, you must hire a reputed Indian SEO company. The professionals from such a company can optimize your website effectively so that it ranks higher in the result pages of popular search engines like Google and Bing. Holla!!! Penguin 4.0 is here. And, we are now going to see what this blog has got to do with this new algorithm update.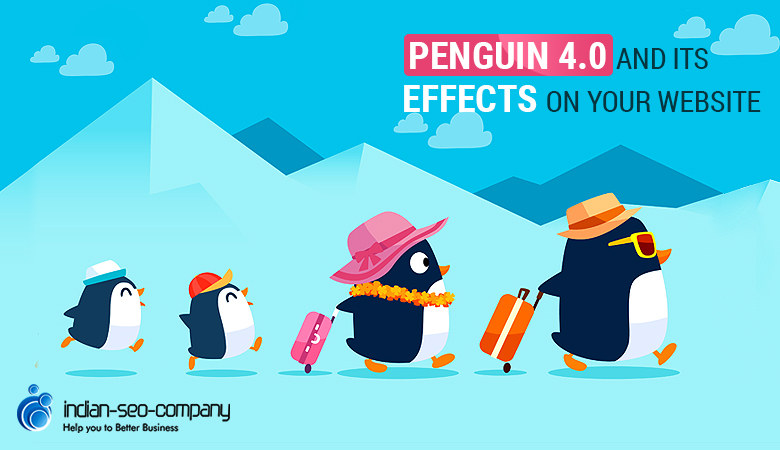 A high rank can yield numerous benefits to your website. It can boost the traffic that your site generates by leaps and bounds. When more people visit your site, the chances of getting more customers increase manifold. A website with a high rank and many visitors easily forms a loyal customer base of its own.
To effectively optimize your website, the professionals of the SEO company you hire must implement certain updated techniques. Moreover, they must also abide by the rules the popular search engines set for the websites. Not following them might cause the websites to be heavily penalized. For example, if a search engine finds out that a site is being promoted unethically, they blacklist the site at once.
If the SEO professionals you have hired follow the algorithms of search engines, they can surely optimize your website in a better way. To help the professionals in their work, search engines too, never lag behind in their duties. They update their algorithms from time-to-time so that SEO experts can efficiently optimize the websites of their clients.
This brings us to the topic of the blog you are currently reading. After a wait of few years and some usual fluctuations, Google has a good news for the professionals of SEO companies. Sources from Google has confirmed that its Penguin algorithm update is coming and that too, in all major languages.
After the Penguin 3.0 update in 2014, this is going to be the 4.0 update. The 3.0 update had affected less than one percent of UK and USA searches. But, do not be fooled by the digit in the percentage. This one percent alone accounted for 12 billion queries.
Naturally, SEO experts have a lot of expectations from the recent update.
In this blog, I am going to discuss all the relevant details of Penguin and its recent update, Penguin 4.0
Sources from Google announced that they have got over with all the necessary testing and development of the 4.0 update. Penguin's data is now going to get refreshed in real-time. As a result, changes on a website is going to be visible sooner. Furthermore, as a result of this update, professionals of an Indian SEO company are going to find that Penguin has become more granular.
The updated Penguin algorithm is going to adjust ranks of websites, based on spam signals. This can help them to devalue spam, without affecting the rank of the site as a whole on the search engine result pages.
To understand about Penguin 4.0, you need to first know about Penguin.
# Understanding Penguin –  
Google takes the help of Penguin to track down all kinds of inorganic links. This information is not enough for you to understand what Penguin is.
The Beginning
The Penguin 1 update on 24th April 2012 allowed Google to hunt down the sites that were spamming search results, with the help of inorganic links. It had its impact on approximately 3.2% of queries.
On 26th May 2012, Penguin had its second update. Penguin 2 impacted less than 0.1 percent of queries.
On 5th October 2012, Penguin got updated to its 3rd Its impact was on approximately 0.4 percent of queries.
Penguin 4, also known as Penguin 2.0, was operational from 22nd May 2013. Its impact was around 2.4 percent of queries.
Penguin 2.1 or Penguin 5 update came on 4th October 2013. It impacted approximately 1.2 percent of queries.
Penguin 6 or Penguin 3.0 started having its impact on less than 2 percent of English queries from 17th October 2014.
Google continued updating its Penguin algorithm after the 3.0 update and webmasters reported many fluctuations. Finally, Penguin 7 or Penguin 4.0 update came on 23rd September 2016.
The professionals of SEO companies followed the new regulations of Google to keep their search engine optimization ethical.
All these information can leave you wondering what inorganic links are. Understanding inorganic links can help you in realizing the importance of the Penguin algorithm.
The term inorganic links refer to those links on a website that have been included to boost its rankings. As a visitor, you are not going to find anything useful from such links. Businesses may even buy such links to make their websites rank higher.
Penguin is one of the 200 clues, which Google uses to find what it is searching. The other clues or signals that Google uses can be different things like, fresh content.
Before Google introduced Penguin, bad and inorganic links were devalued. Web sites had to remove the links to gain the previous ranking once again.
The scenario changed significantly after the introduction of Penguin. Once Penguin started working, inorganic links proved to be 'poisonous' for websites. An audit of the links needed to be done, followed by their disavowal or removal from the site. Only then, the websites could think of recovering their earlier ranks. As you can well understand, the whole process did not happen in an instant.
In the Penguin 4.0 update, Google has addressed several issues affecting its earlier versions. It has included necessary changes and hence, removing inorganic links and regaining earlier rank now happens faster.
# The new features of Penguin 4.0 –
As is the case with all successful updates, the Penguin 4.0 update made this Google algorithm more efficient in its task of detecting spamming links. There are certain improvements that Penguin 4.0 offers.
First of all, Penguin has become more real-time with this update. This point needs to be elucidated further. Earlier, the websites affected by Penguin were only periodically refreshed at one go. Sources from Google are of the opinion that once a business improved its website and its online presence, many Google algorithms could realize that quite fast and could act accordingly. But, Penguin could not do so. It had to be refreshed after a site stopped including inorganic links.
For the professionals of an Indian SEO company, this problem would now cease to exist. This is because Penguin is now real-time. The Penguin algorithm can now take into consideration any change as soon as a marked page is reindexed and recrawled.
Google has also been reported to say that it would stop commenting on future refreshes.
SEO professionals are going to view the changes they make quite fast.
The other change, which came in search engine optimization with the new 4.0 update is that Penguin has become more granular. Let me tell you what this means. Earlier, Penguin negatively affected the ranking of a website as a whole, if it had inorganic links. Now, Penguin 4.0 adjusts rankings of a page with the help of spam signals and devalues spam accordingly.
Therefore, if a website now undertakes unethical means, Google is going to penalize only the specific pages, instead of the whole domain. In the long run, this new strategy by Google would prove to be fairer and more useful.
These are the new features of the Penguin 4.0 update. The new algorithm has already been rolled out and the data centers have received their codes.
# Effects of the roll-out of Penguin 4.0 on websites –
Let me tell you about the impact of the roll-out of Penguin 4.0.
The sites that were previously affected by issues of Google Penguin must be witnessing certain levels of recovery after the roll-out.
If that is not happening with a business' website, experts from SEO companies must take proper steps to clean up their inorganic links.
As already mentioned, the Penguin algorithm mostly takes into consideration link sources. Thus, it is mandatory for every site to get rid of their spammy links.
Once the spammy links are cleaned up, the affected websites are surely going to see an improvement in their rankings.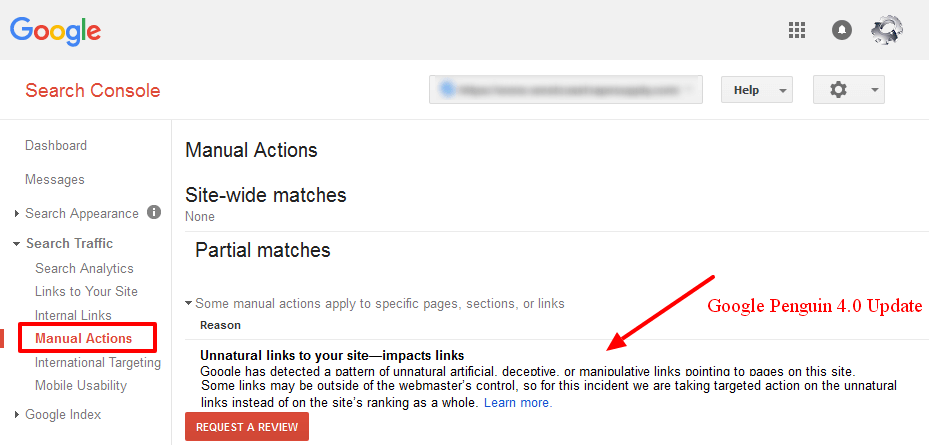 Hence, no one should try to get away with promoting websites with the help of inorganic links. For the time being, the tricks may yield a result, but Google Penguin 4.0 can detect them soon. Hence, I would suggest you keep a track of the ways by which your business' website is being optimized. This can save your site from being penalized by Google.
For recovering the websites, SEO professionals are going to need efficient and accurate tools, upgraded to meet market requirements.
SEO professionals also constantly audit the websites, to prevent the inclusion of inorganic and spammy links.
The regular audit has some other added advantages. They help experts to get an idea of how the link profile of a website looks like. It can also give you a scope to regularly keep a tab on your back-link profile.
Regular monitoring keeps professionals alert, in case any unnatural link gets included in their clients' websites.
Initially, the roll-out of Penguin 4.0 created a lot of volatility and flux. It was due to the fact that Google had to crawl, refresh and index all the data in its several sites after the Penguin 4.0 update. Websites, handled by professionals of an Indian SEO company, witnessed different changes soon after the roll-out.
# Example of how the Penguin 4.0 roll-out affected websites –
Let me give you an example of the effect of the roll-out of Penguin 4.0 on a website. Whenever a new algorithm or update comes in the scenario, low-quality websites get lower ranks on result pages of search engines and worthy ones get promoted. In the SEO world where this specific website operates, other sites with questionable links had higher positions before the Penguin 4.0 roll-out.
After the update, the sites with inorganic links moved down in the search engine result pages. As a result, the site I am talking about went up on the result pages.
Improved rank helped the website to attract more traffic. Hence, they are thankful to Google for rolling out Penguin 4.0. The efforts of the SEO experts handling this web site got paid after the update.
In this way, Google helps websites with organic links, every time a new update comes up. Professionals from SEO companies wait for such useful updates so that they can benefit in getting good ranks on result pages. They look up to Google, for giving them this opportunity.
# Opinions of experts on Penguin 4.0 –
I made it a point to get the comments of some SEO experts on how Penguin 4.0 is going to be useful for search engine optimization.
One of the experts is of the opinion that the real-time feature of Penguin 4.0 is really going to be helpful in search engine optimization. Professionals handling a website now do not need to wait for months before penguin  refreshes and assesses the removal of links.
As a result of this update, the experts say, websites can manipulate Google algorithms lesser now.
This update can also help websites, with no backlinks, to make a start in the quest of good ranks on search engine result pages.
Another expert from an SEO company is also of the view that Penguin 4.0 is fairer than earlier Google algorithms. She says that it is wonderful, as websites having quality content are going to get instant results after the roll-out of Penguin 4.0. She is also of the opinion that penguin 4.0 has enabled Google to understand links better. Links used by professionals from an Indian SEO company are now going to be linked with behaviors. Hence, the search engine might overlook spam-like links of a website at a certain time of the year. But, Google is not going to allow it throughout the year.
Therefore, according to the expert, the whole SEO community is going to gain from the Penguin 4.0 update. Defaulters, who use black-hat techniques, will now be punished by Google. Web sites using ethical techniques will naturally benefit from this. Moreover, professionals from different SEO companies are going to be morally boosted after getting adequate results of their efforts.
This brings me to the end of the discussion on Google Penguin 4.0 update. As you must have already understood, the professionals from SEO companies you hire must be aware of this current update in Google algorithms. Only then, can they keep your website safe from being penalized by Google on account of having spammy links? In this way, your website can get high ranks on search engine result pages and attract more traffic. As a result, SEO professionals can keep your website effectively optimized.