Hello Readers! This is our third interview of Renowned Bloggers being published and hope you are enjoying reading it to the fullest. Well, today we have got Imran Uddin, a Tech Geek from India. Imran is the founder of All Tech Buzz, a portal on Technology, SEO, Online Money Making and many other categories.
In this interview, we will ask him some informative questions which will make the chat even more productive for our readers.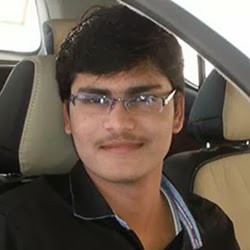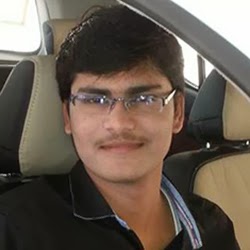 1. Firstly Imran, can you please tell more about you and your blog for our readers?
Hi, firstly thanks for having me here. I feel very much honoured.
Basically, I am an Engineering student who does blogging full-time and education part time. My main blog is www.alltechbuzz.net. Along with this I manage over 20+ blogs for now and this goes on increasing day by day. Now I am living a comfortable life out of blogging and planning to start my own firm soon.
2. Since how much time you are into this blogging world? What inspires you the most?
I have been here since two years. I got some fame and money out of blogging. That keeps me motivating to work hard and keep on myself improving day by day.
3. With frequent algorithmic updates from Google, how are you maintaining your blog to stand apart?
I don't care much about the Google Algorithmic updates these days. I have built a vast social media which helps me to have a consistent traffic independent of Search Engines.
Other than that I always try to out smart Google Algorithm updates. Every updates has its positive side and also comes with a loop hole. I always try to exploit these loop holes and drive massive traffic.
4. With several tech blogs being available in the Blogosphere, any strategies being opted by you to make your blog significant in the competition?
I always try to come up with some unique stuff that will help me to stand out of the competition.
5. Any steps being taken by you to improve your blog ranking in search engine results page? If yes, kindly share with us the strategies?
I maintain different blogs on various niche. So, the strategy varies from niche to niche. For a tech blog like alltechbuzz, I just focus on quality content and for an event based niche blog I focus on On Page and off page optimization.
There is no specific strategy I must say. Just stick to basics and be strong at your basics.
6. Do navigational structure of a website have any impact on site's SEO?
Yes, a lot.
For example if you see the trend. 40-50% of the people are browsing from mobiles. So your site must be well optimized for mobile users as well in order to perform well.
7. What are the strategies you have adapted to explode your blog traffic?
Social Media and content marketing.
8. Can you show some ways to generate Hummingbird friendly content for blogs?
Don't do too much keyword stuffing. There is no specific keyword density required, just put one keyword in title, permalink and description. Keep the content as natural as possible.
9. What is the best and worst blogging journey you have experienced so far? Please share with us.
The best day was the day when I started earning from blogging. And blogging journey comes with many ups and downs. In the beginning Google updates used to screw me all the time. Later I built a lot of social media. And now I am independent of Search Engine Traffic.
10. Most of the students are stepping into the field of blogging to earn money, do you have any advice for those bloggers?
Yes, you can definitely make money out of blogging but only if you are doing some quality work. Or else you are going to fail very badly.
Thank you once again Imran for taking out your time and sharing your valuable experiences about your blogging journey. We hope that this interview would surely motivate all newbie bloggers and would also help them to establish their career in blogging. Our best wishes for your blogging future!