Hello Readers, after taking almost 6 interviews, introducing with you today the founder of backlinko.com and internationally recognized entrepreneur and SEO expert – Brian Dean. He specializes in providing practical strategies to marketing professionals and entrepreneurs. In this interview, we will ask some interesting questions to Brian and we are sure that his valuable answers would definitely be a great help to all bloggers.
1. Although you are quite renowned, still can you please introduce yourself and your blog once again to our readers?
Sure. I'm Brian Dean, the SEO blogger and affiliate marketer behind BackLinko.
2. Since how much time you are into this field and what was the inspiration behind it?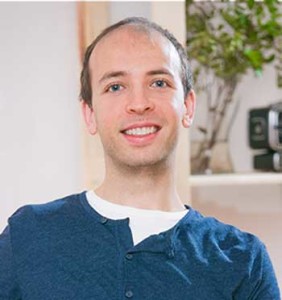 I got started in internet marketing right after finishing the book, The Four Hour Workweek. I actually started with an information product that never took off.
One the main reasons for that was because I had no idea how to generate traffic to my site. That's when I started reading about SEO. It fascinated me from day 1.
3. One of the toughest things for newbie bloggers is to generate targeted visitors for their blogs. What are your suggestions for them?
The first thing I'd recommend is to commit to ONLY publishing really great stuff. The fact is, there are over 2 million blog posts published every single day.
If you want your blog to stand out, you can't publish 400-word posts that rehash the same information. That usually means writing less often so you can spend more time on those epic content pieces.
The next suggestion I'd have is to spend some money to get a professionally designed site. You don't need to spend a fortune, but even a small investment in professional design can go a long way. Design is especially important for new bloggers that don't have an audience yet. People are going to judge your site based more on design than content.
And if your site isn't attractive, people aren't even going to give your content a chance.
4. What are the SEO tools you couldn't live without?
The first is definitely ahrefs, a tool for reverse engineering your competitor's backlinks. It's a great tool if that's something you're serious about.
I'm also a big fan of SEMRush. That tool shows your keyword that don't tend to show up in the Google Keyword Planner.
I also like Excel and ScrapeBox.
5. After the Hummingbird update, do you think it is necessary to bring any change in the content writing pattern?
Not really. The fact is, Google still uses keywords as the foundation of its algorithm. If you ignore keywords altogether you're making a HUGE mistake and leaving a ton of traffic on the table.
What has changed is that you can't go after two similar keywords anymore with 2 different pieces of content. For example, trying to rank one post for "newbie blogging tips" and another for "blogging tips for newbies" won't work anymore. Google knows those are basically the same exact search.
6. Can you please share your favorite blogs with our readers and also tell the reasons that make them your favorite?
Sure.
I have quite a few, but the blogs I'd actually pay to read are:
7. After Google Algorithmic updates it is very difficult to generate quality backlinks. Can you suggest some safe ways to get backlinks for blogs?
Fortunately, there are still plenty of SEO strategies you can use to get more quality backlinks pointing to your site.
The thing is, most of these strategies take a bit more work and skill than outdated techniques like blog commenting or building profile links.
Take Guestographics as an example of one SEO strategy that still works (in fact, you can check out this case study to see how it works).
As you can see, this requires you to a) understand your niche, b) find influencers in your space, c) create content that appeals to them and d) promote that content via email outreach.
In other words, it's a ton of work!
But that's definitely where link building (and SEO in general) is heading right now: the strategies that work require a ton of digital elbow grease. But if you're willing to put in the work, the rewards are HUGE.
8. Being a professional blogger do you think it is necessary to concentrate on ranking?
I wouldn't say "concentrate", but it should be something that's on your mind.
I actually used to check my rankings every day until I realized that it was a huge waste of time. Lately I have been checking them once a week or so.
It's more important to look at your organic search traffic over time. As long as that's improving, you're good as gold.
9. What are your future plans?
I'm going to stick to what's worked well for me so far: working insanely hard on the content that I publish and then working twice as hard to get the word out about that content.
10. In this New Year do you want to give any advice to newbie bloggers?
My advice would be to be realistic about the blogging world right now. There's already SO MUCH content out there.
Brian, Thank you once again for giving us your valuable time and sharing your experience and immense SEO knowledge as well as practical marketing strategies with us.
On behalf of all our readers, we wish you all the best of your blogging future!