If you are reading this blog, you have already given some serious thought to digital marketing. With 2016 reaching its mid-point, more and more businesses have emerged, leading to increased competition. If you own a start-up, you need to stay ahead of your competitors and only digital marketing can help you in this matter. However, the world of Internet marketing is erratic and you need to stay alert for grabbing the best opportunity at the right moment. In this regard, a digital marketing agency can help you out with the most useful strategies of Internet marketing.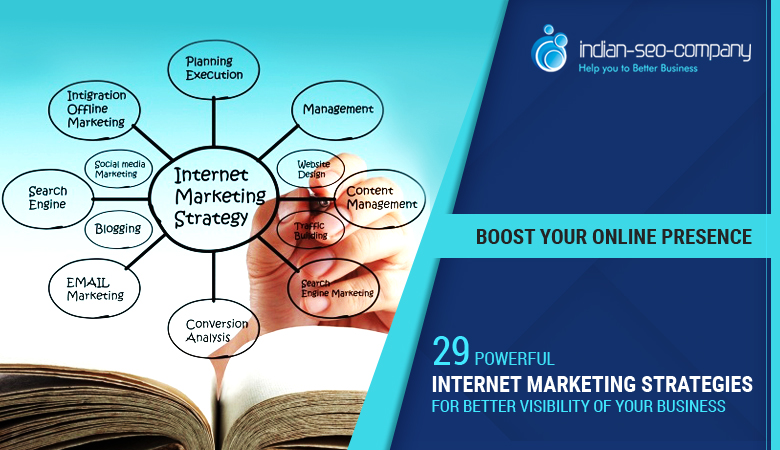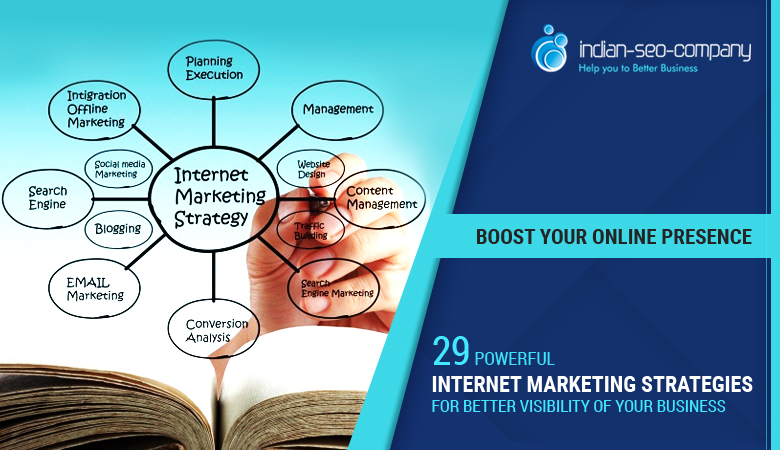 This blog enlists some important digital marketing strategies.
# Set a goal
Whether you want to increase your client base, build brand or stay ahead of your competitors, setting up a goal is important before opting for digital marketing strategies. Without a proper objective, you might as well find yourself in the murky waters of the labyrinth called digital marketing.
# Go mobile
The masses have gone mobile and so should you. Mobile optimization, mobile search and mobile conversion; what else do you need to be convinced that your Internet marketing strategies should adhere to mobile devices.
# Know about your audiences
The experts at the digital marketing agency in India you hire can tell you how to get details about your audiences. Tell them that you have what they need. All they have to do is fill up a form with their names, contact information and requirements.
# Show them you care
Now, that you have data about your visitors and have realized what they need, it's time to offer them tailored products as per their needs. This shows your visitors that you have invested time and effort to identify what exactly can help them meet their needs.
# Invite them to receive more information
Use a call-to-action to invite them to call you or subscribe to your newsletters. This gives you an opportunity to tell them more about that product, other products as well as how your products can bring their search to an end and improve their lives.
# Bring about action
After you have discussed how your products are better than your competitors, it's time to discuss money, quantity, payment method and delivery of product.  This is the most important phase and sounds happy bells for your business.
# Create a bang with excellent blogging
Compelling content can be your gateway to successful digital marketing. The experts at the digital marketing agency share your blogs on Facebook and Twitter. With interesting content, you can have a large number of readers. You can also use blogs as teasers for e-mail marketing.
# Don't just rely on Google
Well, Google is the topper, but there are others in the field. Bing, Yahoo and the not so old DuckDuckGo are other search engines where you can optimize your site.
# Leverage e-mail marketing
E-mail marketing is one of the leading techniques adopted by Internet marketers to increase the reach of your business. Send information about the latest products and offers to your target audiences. But, make sure that your e-mails are target specific and do not end up annoying the recipients.
# Take a look at Facebook lookalike audience
Now, this is interesting. Your Internet marketing expert can tell you that when you create a Custom audience list, you also get the chance to create a Lookalike audience list. This list showcases those audiences who appear similar to your custom audiences.
# Reach out with Instagram
This very popular subsidiary of Facebook has become a much-liked online social hangout with youngsters. Share filtered photos on Instagram and make sure that your business has an extended reach among the target audiences. With advanced features, this particular platform can render you a vast audience base.
# Organically advertise through Twitter
Twitter gives you the option to publicize your business through hashtags. The experts at the digital marketing agency in India search for hashtags in your niche and reach out to users. You can post comments and appreciate a blog written by someone in your industry or answer questions that are related to your hashtags. As a result of your active presence on Twitter, you can realize that core interaction is important and it can help you communicate solely with interested audiences.
# Harbor on low cost per click
Research has proved that the cost per click on Bing and Yahoo are lower than on Google Adwords. As a result, the cost per acquisition or CPA is also lowered. In the event that you own a business in an expensive industry such as pharmaceuticals, insurance or law, a low cost per click will be profitable in the long run.
# Post videos on YouTube
YouTube being owned by Google gives you the opportunity to get exposure on search results. If an Internet marketing professional  includes videos in your Internet marketing strategy, you can optimize those videos on Google search engine result pages. All that the professional from the digital marketing agency has to do is use a proper title tag, embed the video and upload transcript for it. Videos are the current craze in online search. With rich media, they can transform the face of your business.
# Optimize your site for search engines
SEO is a crucial aspect of Internet marketing. It's a surprise that this aspect had slipped my mind.  The average close rate of SEO is 14.6%. On the other hand, other outbound leads such as print advertising and cold calls close at an average of around 1.7%. With search engine optimization, you can ensure high lead generation, high web footfall and high conversion. With SEO, your site will be found nowhere in this wide world of websites.
# Make the most of images
Just like text in blogs, images too carry a special position in digital marketing. In today's busy lifestyle, people hardly have the time to read long pieces of content. However, if you add images to the blogs, it will not only be easy for your audiences, but also add to the attractiveness of the blog. The digital marketer associated with the digital marketing agency in India can either take the help of a graphic designer or a use pictures from sites that offer free images.
# Persuade through call-to-action (CTA)
At the beginning of the blog we discussed about call-to-action. But, ever wondered what exactly it is? It is either an image or a text used to persuade audiences to take an action like signing up for newsletter, calling up or asking for demo. The call-to-action results in purchasing of a product or availing a service. If you own an e-commerce site, this phase in the marketing funnel takes you to a landing page in the website. Here, you can present an offer in lieu of the visitor's contact information. In order to convert a visitor into a client, you should have numerous CTAs spread all over the web and optimize them. Make sure that the CTA is worth taking note of and compels the audience to click through to the landing page.
# Make the most of link building
With link building, you can promote your site among a large client base. Link landing pages of your site with blogs and press releases and make your business prominent.
# Make the website functional
A site offering good user experience and smooth navigation among different pages is a highly functional site. A digital marketing agency expert can site the problem in the design of the website which can hamper the optimization of the site. He or she then points it out to designers, so that the latter can rectify the problem.
# Insert keywords
You should insert keywords into your content so that it gets easier for the expert at the digital marketing agency to rank your site on search engine result pages. Whether you insert the keywords in blogs, articles, press releases or any other type of content, they can fetch you visibility and traffic.
# Use the most appropriate keyword
Before inserting keywords, the Internet marketing expert needs to conduct a keyword research. Through this research, they can decide what keywords would be perfect for your business. Their research also tells them what keywords are typed mostly on search engines. For instance, they make sure that the keywords are not competitive. This allows the digital marketing professionals to rank your site in search results without much problem.
# Contribute content
If you want to gain popularity among your target audience, you need to show your presence in your niche. You can post blogs or even comment on the blogs in your industry or a related industry. For instance, let us consider that you own a tourism company. In that case you can post blogs in the website of local hotels and resorts.
# Conjure out-of-the-box promotional ideas
Internet marketing professionals come up with unique ideas to promote your business. Experts at digital marketing agency in India can promote your ideas on the company's website or even on social media. If they promote on social media, they can obtain considerable amount of visibility for you.
One way of promoting your business is to organize user-generated contests or allow users to upload photos on the business' social profile. These are ways to attract audiences to your business and increase its visibility.
# Digital exposure
Use content to send a mind-blowing pitch to media related websites. They can create a wonderful article about your business or may be about you. Who doesn't want to become famous? In fact the Internet marketing team can also conduct your interview and publish it.
# Ensure smooth and trouble-free transaction method for e-commerce sites
You should make sure that the financial transaction is safe and secure. It is the responsibility of the Internet marketing expert to make your audience aware of the right procedure to make payments. They should promote the fact that your business offers safe payment transactions.
# Don't ignore paid advertisement
Even though some Internet marketing analysts working with a digital marketing agency feel that PPC will soon lose ground, the truth is far from that. You will definitely need space to advertise your products or services. For that, you have to opt for paid ads. Of course you cannot expect to gain leads without paying for it. As they say, you cannot get something without giving something.
# Do not forget content
Yes, we need blogs and yes we need press releases. Good content is necessary for proper marketing. Images and videos are rich media, but good writing can never get obsolete. Content is after all the 'king' of Internet marketing. How do you think all the images and videos will be explained without proper content?
# Do not overuse content
Even though we all agree that content is 'king' and the domain of digital marketing depends on good content, one must know how to post it. If you randomly post web 2.0s, your content will lose significance. In order to maintain the depth and value of content, it is necessary that you post valuable content at specific duration.
# Hire excellent writers
A good writer is no longer the need of the hour. What you need is someone who is an expert in the niche. Unless your writer knows everything from head to foot of the subject he or she is covering, making an impact can be really difficult; now that writers are available in almost every street.
With effective digital marketing strategies, you can make sure that your business receives the visibility and prominence it deserves. The experts at the digital marketing agency you hire can help you grab the opportunities that come your way.