Web users prefer to take help of local businesses because they know that the office/shop of that company is easily accessible. Nowadays, majority of web users type area specific keywords and thus, getting a good rank in local search is vital. For example, if you own a pizza restaurant in San Francisco, then it is important that when users search for "pizza in San Francisco", your restaurant name should appear on SERPs. Any India SEO company will tell you exactly the same thing.
There must be numerous companies in your area offering the same type of products and services. So, how do you beat your competitors and excel in local search?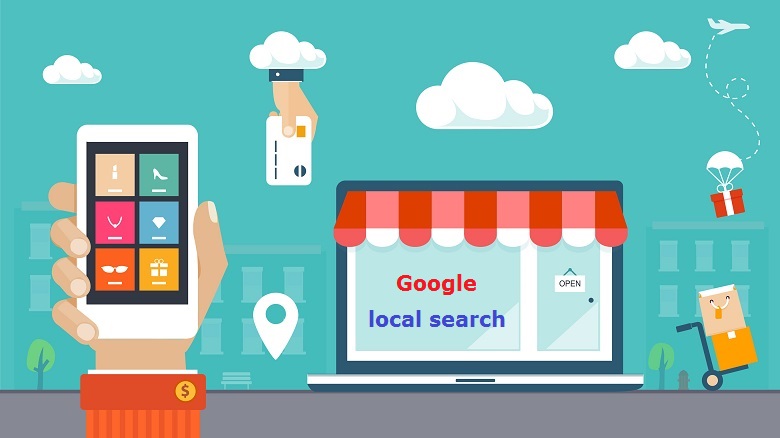 Know the local search ranking factors and Improve your Conversion Rate
In this article I will discuss various local search ranking factors. Read them carefully and follow the suggestions to increase the visibility of your business on web.
# Choose the Right Category:
When you create the Google+ Local page, the social networking site asks you to enter the business category in two segments. During the initial set-up process you need to select the primary business category. This is the broad category. After that, once you enter the dashboard, Google lets you select 9 other categories for your business. For instance, if your primary category is "dentist" then the additional categories can be "cosmetic dentist" and "dental clinic". Remember that categories must be selected from Google's pre-set category hierarchy. You can't customize them.
# You should have an Address in the City:
Your company name should appear in search results if someone searches using a keyword that contains the name of your city or from a device that is located in your city. For example, "shoe store in New York". While this is a great facility, there is one major disadvantage. What if your office/shop is located just outside the city or your employees go from one place to another to provide a service (example- window cleaning). You certainly want to attract the customers in nearby city, but due to Google's policy, your name may never appear in the search results. In order to combat this problem, you should develop city specific landing pages. The pages should highlight your services in the other cities. It will help you increase visibility in organic search results.
# Structured Citation Consistency:
Structured citation means business listing in an online local business directory. Citation inconsistencies can be very bad for a business. Using different business name and dissimilar phone numbers in various directories are some of the biggest mistakes that people make. If you have never registered your firm in any online directory, it is wise to take help of an  India SEO company.
# Consider Structured Citation Quality:
Make sure that your business is listed in high quality local business directories and indexes. Search for the service your provide or the product you sell and view the top search results from business directories. Those are the sites you need to target. However, there is no standard procedure to judge the quality of a citation source. The factors you can consider are- domain age, authority, link profile etc.
# Check the Domain Authority:
The overall strength of a local business website plays a crucial role in organic and local ranking. You can check the domain authority with the help of MozBar toolbar. Many factors contribute to the domain authority of a website. Some of those factors are- age of the site, the number of quality backlinks and content quality. You should check your DA and try to enhance it as much as possible.
# Verify Local page:
Once you create the Google+ Local page, Google asks you to verify the ownership of the listing. Handle this responsibility personally. The search engine giant will send you a postcard containing a PIN number and you must enter it to complete the verification process.
# Use City Name in the Landing Page Title:
Your Local page should link to a web page in your website. This web page should contain a "title tag". This title tag plays a very crucial role in local search results. The words included in the title tag describe the topic of the page to the search engine bots and end users. The title tag is generally displayed at the upper left corner of the browser window. Most of the companies use the homepage as the landing page. If you do the same, then include your city and state name in the landing page title. By doing this, you can inform search engines and visitors that your store/office is located in a specific area.
# Business Location Near the Centroid:
When you search for a city in Google Maps, Google places a red pin on the probable city centroid. There is a catch though. The centroid often changes its position based on the search query. For example, the centre of business for bakeries can be different from the centre of business for dentists. If your office/shop is located near the centroid then you should be happy, but if it is not then don't lose hope. Proximity to centroid only gives a certain edge over the competitors, nothing more, and you can't change the location of your office/shop just to be near the centroid.
# Try to get Genuine Google Places Reviews:
Happy customers often write reviews in the Google+ Local page of a business. It has been noticed by internet marketers that these reviews influence SERP ranking. However, that does not mean you need 1000 reviews to outrank your competitors. Never pay anyone to write fake reviews. Request your customers to write honest reviews and thank them if they do.
# Use local area code phone number:
This is a simple yet effective strategy. In your Google+ Local page, use the local phone number as your primary contact number. If you have a toll-free number, enter it as the secondary number.
It will take some time to improve your rank in local search, but if you follow the suggestions mentioned above, you will notice positive results. You can also hire an India SEO company for the job. They will do everything to make sure that your site ranks high in the local search results.
Related Resources
For latest SEO updates, visit at – Facebook fanpage
For Professional Digital Marketing Services, visit – www.indian-seo-company.com
Take a look at – 10 Trending tools for Online Reputation Management